Getting a struggling business back on track can be a challenge. The good news is that there is help available. If you're worried about the future or financial security of your business, Voluntary Administration may be the best way forward.
At Business Savers we specialise in helping clients that are facing financial difficulties. We're experienced advisors, and our tailored approach means we're able to provide advice and services that can help turn your business around and avoid legal action. If you're concerned about your financial position or need help with creditor demands, our Voluntary Administration experts are ready to help.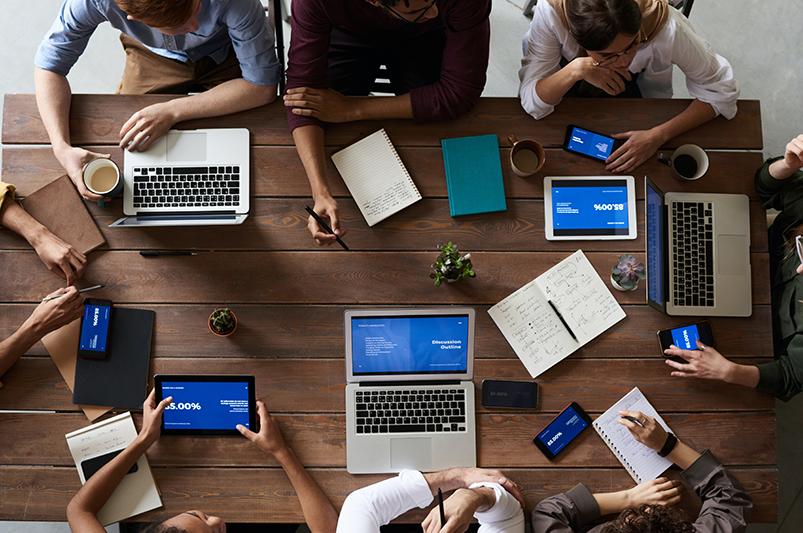 What Is Voluntary Administration in Australia?
A business is considered "insolvent" when it is unable to pay its debts on time. For companies in that position, Voluntary Administration offers the chance to access expert help from Voluntary Administrators and develop a plan to satisfy the company's debts. The process can be actioned in a short period of time (four to five weeks) and with minimal disruption to the business.
One of the biggest challenges facing insolvent businesses is deciding what to do next. If you're facing serious financial difficulties, you may be under pressure from creditors or the government to appoint a registered Liquidator and wind up the business. While liquidation can protect you from insolvent trading, it's a very final solution and may not be the best option for your situation.
Rather than skipping straight to liquidation, Voluntary Administration allows you to access support from an independent Administrator. Administrators are insolvency experts, and they're able to assess your company's financial situation and figure out if there's any way to save the business from liquidation and avoid legal action.
When to Consider Voluntary Administration
Dealing with financial difficulties is part and parcel of doing business. Whether you're experiencing long-term problems or struggling with a bad quarter, knowing how to deal with the strain can be the difference between surviving and thriving.
As a director, it's your responsibility to look after the financial health of your business. While it's not always simple to maintain an in-depth understanding of your financial position, you should keep an eye out for these key signs of financial distress:
Ongoing losses or cash flow problems
Being unable to pay taxes
Not paying debts on time
Not paying debts in full
Pressure or formal demands from creditors
Creditors commencing legal recovery actions
Having finance or credit applications rejected
Creditors demanding payment before supplying any further goods and services
What Can Cause a Company to Go Into Voluntary Administration?
A business can go into Voluntary Administration if it's insolvent, or if the directors suspect that it will become insolvent. Insolvent trading is illegal in Australia and carries serious consequences. If you find yourself in that position then it's important to act quickly. Appointing an Administrator sooner rather than later dramatically improves the chances of your business surviving.
An Administrator can be appointed by:
The directors of the company (the resolution must be approved by the majority of the directors)
A secured creditor that holds a security interest over more than 50% of a company's assets
A liquidator
A provisional liquidator
The Voluntary Administration Process
The Voluntary Administration process usually takes about five weeks to complete. In most cases, Voluntary Administration follows a set procedure:
An Administrator is appointed. The administration process starts as soon as an Administrator is appointed. This can occur when:

The Directors of the Company resolve that the company is, or is likely to become insolvent;
A Liquidator proposes that a Deed of Company Arrangement will provide a better return to Creditors than an ongoing liquidation; or
A secured creditor appoints an Administrator after finance agreement terms have been breached by the Company

The Administrator immediately takes control of the company. Most creditors are prevented from trying to recover their outstanding debts during the administration period.

The first creditor's meeting. The Administrator calls a meeting of the creditors within eight business days of being appointed. At the first meeting, creditors can vote to replace the Administrator or to form a committee of inspection to assist and advise the Administrator.
The Administrator begins their investigations. Once they have the creditors' approval, the Administrator will assume power over the company and look into the company's affairs and financial records. The goal here is to assess potential claims and what other options are available to the Company.
The second creditor's meeting. The second creditor's meeting is called within 25 to 30 business days of the Administrator's appointment. At the second meeting the creditors review the Administrator's report and vote on a plan of action, ultimately deciding the future of the Company.
The Administrator will investigate the company's affairs throughout the Voluntary Administration process. They will assess creditor claims, search for voidable transactions and look for any signs of director misconduct. It's important to understand that the Administrator's duty is to the creditors. That means the Administrator will make recommendations to help creditors recover as much of their money as possible, even if that means liquidating the business.
What Happens at the End of Voluntary Administration?
The Voluntary Administration process usually lasts around five weeks. At the end of that time, the Administrator will call a creditor's meeting to report their findings. The creditors will take a vote to decide on the company's future. There are three options available to creditors at the end of a voluntary administration. At the second meeting the Administrator will issue a statement and offer their opinion on whether the creditors should:
End the administration and give control of the company back to its directors (also known as "trading on")
Appoint a registered Liquidator to wind up the company
Approve a Deed of Company Arrangement (DOCA)
It's the Administrator's job to provide creditors with the information they need to make a decision. The Administrator will also offer their opinion on which option is the best way forward, but creditors aren't required to vote according to the Administrator's recommendation.
The biggest benefit of Voluntary Administration is that it gives companies a chance to continue trading and find a resolution that results in a better outcome for all stakeholders. Instead of going straight into liquidation, the company's creditors can choose to approve a DOCA or return to business as normal. That not only saves the company from liquidation, it may mean that creditors are able to recover more of the debts they're owed.
Deeds of Company Arrangement
A Deed of Company Arrangement (DOCA) is one of the options available at the end of a Voluntary Administration. A DOCA is a highly flexible, formal deal between a company and its creditors that allows a company to repay its debts and potentially avoid liquidation. In most cases a DOCA is put forward by the company's directors, but an agreement can also be proposed by a third party (such as a creditor). Regardless of who puts the DOCA forward, the agreement is required to:
Improve the chances of the company's survival, and/or
Provide a better return to company creditors than immediately entering into liquidation
There's no set format for a DOCA. Each agreement is different, depending on the company's circumstances, its creditors and the debts that are owed. That means there's plenty of flexibility to design a DOCA that benefits the company, its employees and creditors.
The overall goal of a DOCA is to allow creditors to recover more of their money than they would if the Company was to proceed directly to liquidation. For example, creditors might only receive a small amount of the debt they are owed if the company is liquidated. As an alternative, a DOCA that allows the company to continue trading while paying off its debts could significantly increase the amount of money each creditor receives.
How Long Does a Deed of Company Arrangement Last?
A DOCA is a binding agreement that can last for months or years. There's no set term for how long a DOCA should last. Instead, a DOCA will specify when and how the agreement ends. The actual period of time depends on the size of the debts you owe. In most cases, a compromise is reached between creditors and the Company with regards to the amount of debt. That prevents the DOCA period from being drawn out excessively.
Creditor Meetings in Voluntary Administration
Two creditors meetings are held during a Voluntary Administration. The first meeting occurs up to eight business days after the Administrator is appointed, and the second typically occurs within 25-30 business days of appointment. These time limits may be adjusted by Court order if the administration is especially complex.
Creditors meetings are open to anyone that's owed a debt by the company, including secured creditors and employees. During the meetings, creditors with valid claims will be allowed to vote on any resolutions that are put forward. A resolution is passed if:
It's approved by more than half the creditors (in number), and
Those creditors hold more than half of the company's total debt (in value)
This system is referred to as the "majority in number and in value." Voting this way allows creditors to act in their own best interest and ensures the process is as fair as possible.
Voluntary Administration Advice and Services from Business Savers
Voluntary Administration is a useful tool for businesses that are facing financial hardship, but it's a serious commitment that could end in liquidation. Before appointing an Administrator, it's critical to seek professional advice from Business Savers. As experts in insolvency and administration, our team is ready to assess your situation and help you figure out the best course of action.
If you're facing serious financial difficulties then it's important to ask for help sooner rather than later. Whether you're under pressure from creditors, seeing the signs of financial distress or need advice about Voluntary Administration, Business Savers can help. Contact us at any time for a confidential discussion.