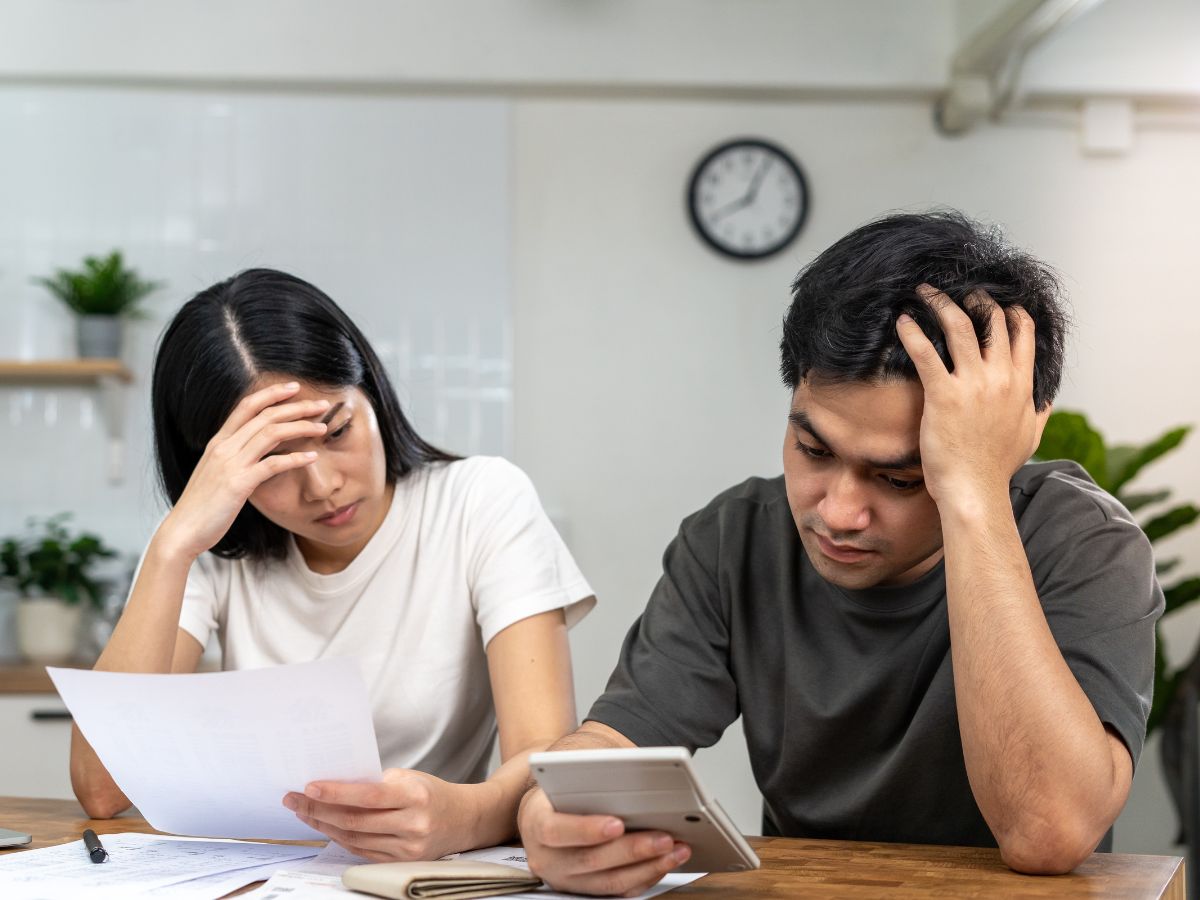 How to Overcome Financial Stress
Rate rises and the increasing cost of living means more people are having trouble with their spending than ever. While financial stress may be a common issue, it's something you don't have to live with. By making a plan and taking a few simple steps, you can improve your financial position, manage your stress levels and lighten the load. In this article we'll explore our 7 top tips for how to overcome financial stress in your personal or professional life.
1. Focus On the Things You Can Control
Dealing with financial stress begins with managing your own stress levels. Before you do anything else, take stock of what's happening and focus on the things you can control.
For example, interest rates are out of your control. On the other hand, it's usually easy to cut back your spending on petrol by opting for public transport more often. There are always simple things you can do to save money, and focusing on those areas can be extremely helpful in reducing stress.
2. Track Your Finances
A recent study found that nearly 65% of people didn't know how much they'd spent in the previous month. That's a scary statistic because tracking your spending is the best way to manage financial stress. You also don't have to wait until you're experiencing money problems to start tracking your finances. Making a budget and using tools like banking apps to monitor your spending habits can help you figure out:
Where your money goes
Areas where you can cut back
How much money you should be saving
Problem areas that need professional help
3. Pay Your Essential Bills First
Getting on top of your bills isn't always easy. If you're concerned that you won't be able to pay all your bills, it's important to prioritise the essential ones.
While you're sorting through your bills, keep an eye out for any expenses that can be reduced, eliminated or put off until later. For instance, water and power bills need to be paid on time, but you may be able to cancel things like streaming services to reduce your spending. By figuring out what needs to be paid and what doesn't, you'll be able to reduce your financial stress and plan your next steps.
4. Look for Ways to Earn More Money
Income is the root cause of most financial stress. Finding ways to earn extra money is always a good way to reduce anxiety. There are a few simple ways to earn more:

Start a side gig. Running a side gig is a great, low-risk way to earn extra money. Your side gig could take advantage of a marketable skill, or it could mean finding other flexible work.
Ask your employer for a raise. The competitive job market and recent inflation mean employers are very keen to keep their best employees. Now's a great time to ask for a raise from your employer.
Work extra hours. If you work an hourly job, or if you're eligible for overtime, talk to your employer about taking on extra work.
5. Make a Plan to Save Money
If your budget has room for it, set aside some of your income as savings. Building up your savings is a great way to reduce financial stress. Plus, having a healthy savings account means you'll have a safety net in the event of an emergency or unexpected bill.
Make sure you track your progress along the way. Once you've reached your savings goals, any excess money can start going towards other goals, like paying off debt. The sense of accomplishment and control that comes from achieving financial goals is one of the best things you can do to reduce your anxiety levels.
6. Talk to Your Bank
Banks and lenders are open to providing assistance to customers who are experiencing financial stress. Most lenders will be happy to discuss your options for refinancing, payment plans or debt consolidation loans to help you manage your situation.
7. Get Professional Financial Advice
If you've set a budget, tracked your spending and reduced your expenses, it's time to seek professional guidance. Experienced financial advisors can help you manage your money and navigate financial stress. If you're facing serious financial issues, a financial advisor can help you make a plan, manage your money and navigate issues like bankruptcy or personal insolvency agreements.
Overcome Your Financial Stress with Help from Business Savers!
Seeking professional help early is the best thing you can do to manage your financial stress. Business Savers are financial experts, and we specialise in helping individuals and businesses through difficult times from voluntary administration to creditors' voluntary liquidation. Our team is full of honest advice and real solutions that can help you manage your money, deal with creditors and make a plan for moving forwards. If you're ready to get your finances back on track, contact us for a confidential consultation with our team. Alternatively, you can call us on 1300 069 155 to talk to our financial stress management experts.